September 22, 2023
What's Happening in Traffic
UPCOMING: Bow Trail interchange and Stoney Trail traffic changes
In early October, eastbound and westbound Bow Trail will open to public traffic from 85 Street S.W. to 101 Street S.W. At the same time, Stoney Trail will open to traffic between Bow Trail and the Trans-Canada Highway.
All movements at the Old Banff Coach Road and Trans-Canada Highway interchanges will open to traffic, however, northbound Stoney Trail will be reduced to one lane approaching the Bow River bridge until the bridge rehabilitation is complete and the northbound bridge over the river re-opens.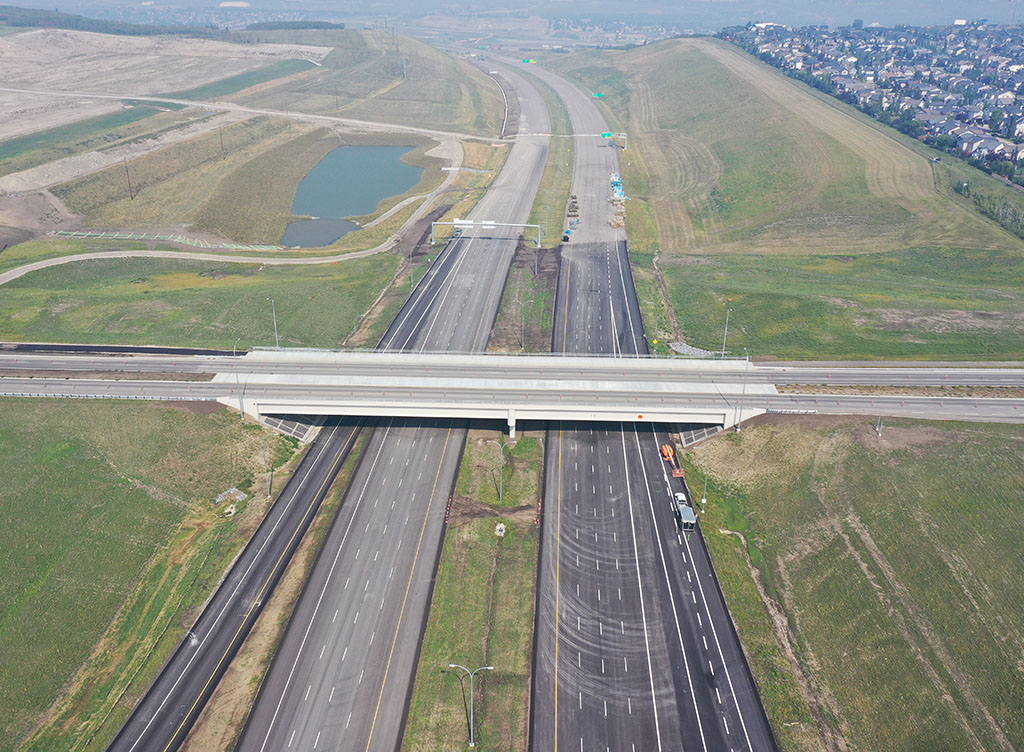 UPCOMING: Single lane of alternating traffic on Highway 8
The new westbound Highway 8 flyover is expected to open to traffic in October. To pave the tie in from the flyover to the existing lanes, Highway 8 will be reduced to a single lane of alternating traffic for two nights. The lane closures will be shared on electronic information boards once the timing is confirmed.
---
All work is weather dependent. Please check 511 Alberta and The City of Calgary's traffic information map for up-to-date information on traffic detours and speed reductions. For all other project information, please visit westringroad.ca.
We appreciate your patience during construction.
---

Bridge Rehabilitation
Rehabilitation work on the northbound Stoney Trail bridge over the Bow River continues. Through July and August repairs were made to the concrete deck. Now, the old expansion joints are being replaced.
Expansion joints are typically placed between the concrete deck and the concrete approach slabs on both sides of a bridge. They allow the concrete to expand and contract with temperature changes and allow some movement as vehicles transition from the road to the bridge structure.
Pathway Repairs
The slope under the bridge has been backfilled and stabilized, and retaining wall construction is underway.

Powering Up the Traffic Signals
The traffic signals on Old Banff Coach Road and on Bow Trail are undergoing final inspections before traffic starts using this section of Stoney Trail in the coming weeks.
Until recently, the signal timing for most intersections was either fixed or "time-of-day" – meaning the amount of time allotted to each signal phase was programmed and unchanging, regardless of the actual conditions – or actuated, which means information from a vehicle detection system (usually a magnetized loop embedded in the pavement) was used to adjust signal timing based on demand. Many cities are moving to an adaptive signal control system, including Calgary. Adaptive signal controls still use sensors at intersections to monitor traffic flow, but now that information is transmitted every second and signal timing is self-adjusted in real time to improve efficiency.
Regardless of the type of control system, traffic signals are extremely complex. A typical intersection has eight vehicle movements (left turns and through / right turn movements for each leg of the intersection) plus four pedestrian movements.
A traffic signals engineer needs to account for factors like traffic volumes for each movement, demand changes at different times of day and different days of the week, sight lines and stopping distances to develop a signal timing plan. Those signal timing plans are executed by a traffic control cabinet, which is essentially a computer programmed to select and adjust signal timing based on information from the traffic detection system, and the traffic control cabinet is connected to a power supply cabinet.
Signage and Paving at Highway 8
Last week the flyover was paved and overhead signage was installed.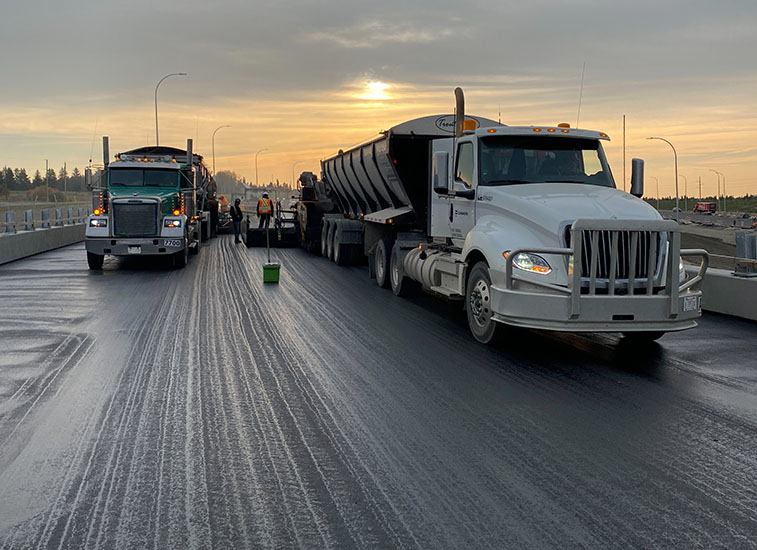 https://westringroad.ca/wp-content/uploads/2018/11/WCRR_300x300_icon_5.png
0
0
ErinR
https://westringroad.ca/wp-content/uploads/2018/11/WCRR_300x300_icon_5.png
ErinR
2023-09-22 19:29:32
2023-09-23 19:32:27
Project Update