September 9, 2022
What's Happening in Traffic This Week
September 9 – 21: Intermittent Overnight Lane Closures on Trans-Canada Highway
Starting tonight and lasting approximately two weeks, there will be intermittent lanes closures between 6 p.m. and 7 a.m. each night in both directions on the Trans-Canada Highway. Please expect delays.
Paving on 17 Avenue S.W.
Lane closures and single lane alternating traffic will be required for paving on 17 Avenue S.W. as preparations to shift traffic to the new bridge continue. Please expect minor delays.
Valley Ridge Boulevard N.W. / 109 Street S.W. to Westbound Trans-Canada Highway Ramp Closed
The permanent ramp from Valley Ridge Boulevard N.W. / 109 Street S.W. to westbound Trans-Canada Highway is anticipated to open in late September.
---
All work is weather dependant. Please check 511 Alberta and The City of Calgary's traffic information map for up-to-date information on traffic detours and speed reductions. For all other project information, please visit westringroad.ca.
We appreciate your patience during construction.

Closing In
The hot, dry weather this summer has allowed girder segments to be poured consistently with few interruptions. In July and August, 15 girder segments were cast-in-place. All segments should be poured by the end of this year, connecting the second bridge across the river.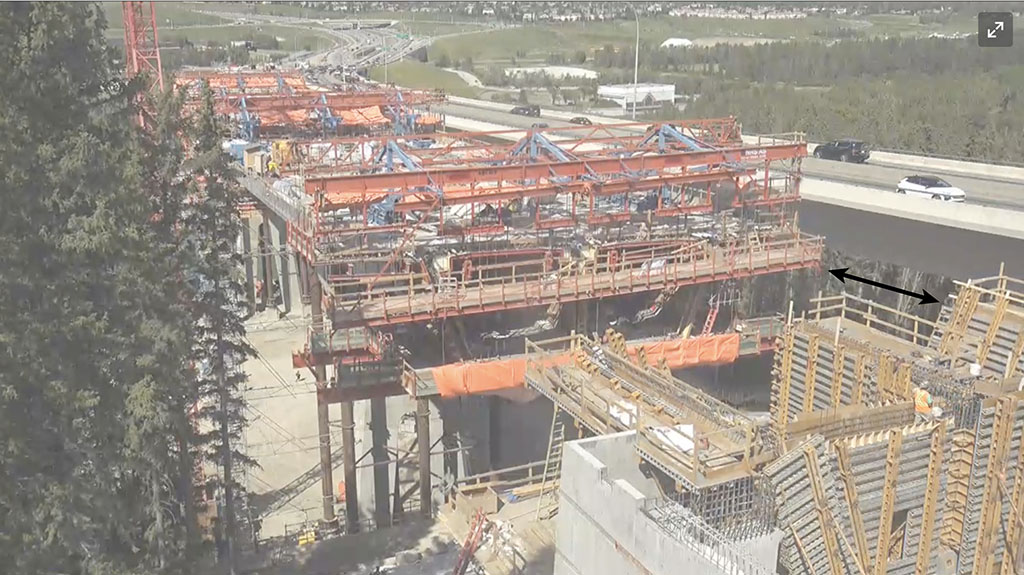 Man-made Wetland for Stormwater Management
The stormwater management system on the North project includes two man-made wetlands. Some man-made wetlands are meant to replace natural wetlands. In this case, however, the wetlands are part of the stormwater management system and are designed to improve water quality.
Stormwater wetlands function similarly to stormwater ponds. Both capture and temporarily store surface water runoff and improve water quality by allowing sediments and pollutants to settle in the pond instead of being conveyed to our rivers and streams. The primary difference between a man-made wetland and a stormwater pond is the use of vegetation in a shallow pool to remove pollutants.
Mainline Stoney Trail Bridge Approaches
Approaches are the transition areas over the abutment backfill between the bridge and the road. This backfill area is covered with rebar and concrete.

Bow Trail S.W. Interchange and Pathway Underpass
These aerial photos from April and August of this year show the progress on the pathway underpass and interchange construction. This interchange provides access in all directions (compared to partial access at Old Banff Coach Road and 17 Avenue S.W.), resulting in a larger footprint and more infrastructure to construct.
Looking east at the pathway underpass in April (left) and August (right) 2022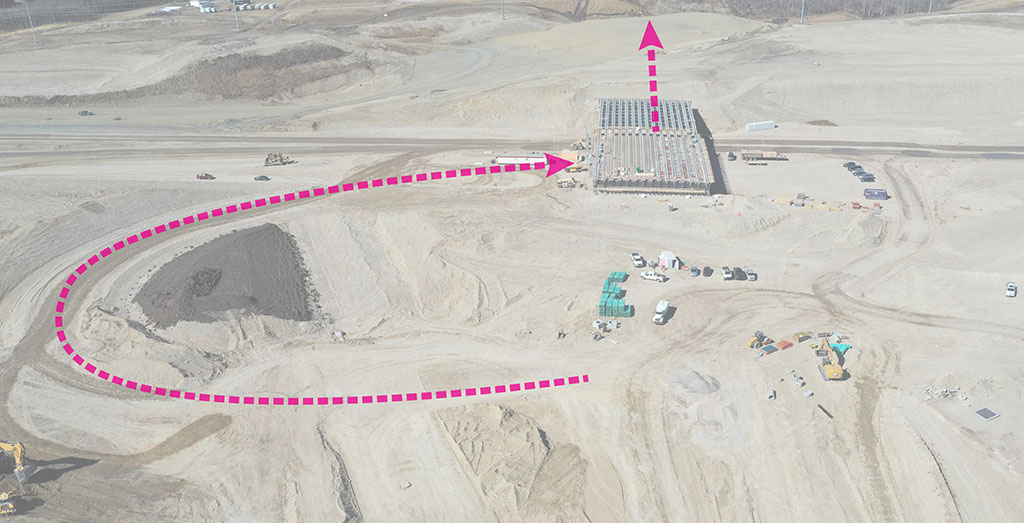 Looking west at Bow Trail S.W. interchange construction; Bow Trail to northbound Stoney Trail loop ramp and connection to 100 Street S.W. over the ravine highlighted
Highway 8 Interchange
Construction is active across the entire Highway 8 interchange site.
Northbound Stoney Trail Bridge
Basketweave Bridge (Northbound Stoney Trail On-ramp / 17 Avenue S.W. Off-ramp)
The concrete girders for the bridge between Highway 8 and 17 Avenue S.W. measure approximately 50m long and weigh about 68,000kg or 150,000lbs
Eastbound Highway 8 / Stoney Trail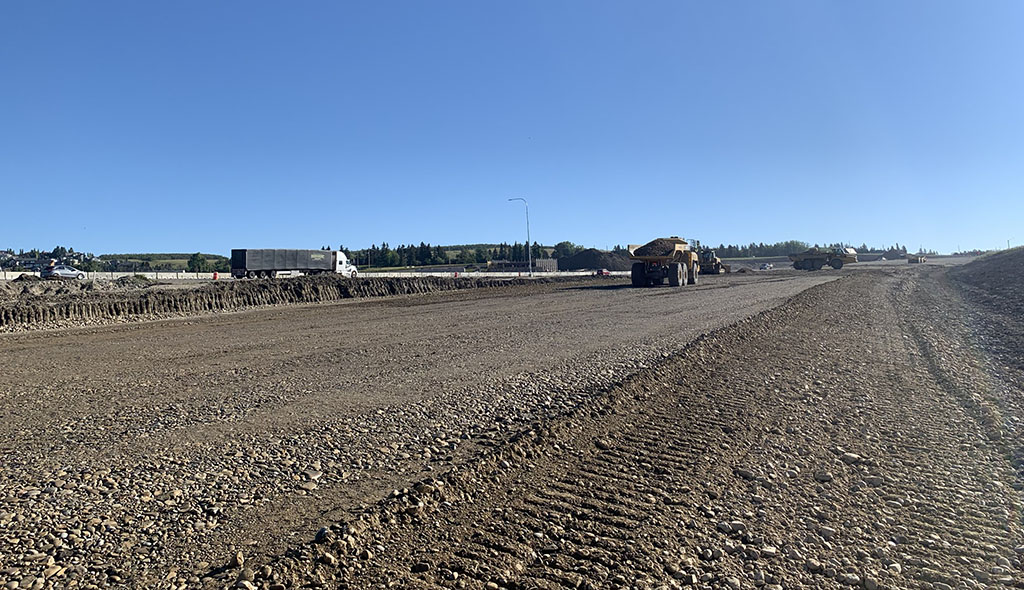 https://westringroad.ca/wp-content/uploads/2018/11/WCRR_300x300_icon_5.png
0
0
Alaina Steiro
https://westringroad.ca/wp-content/uploads/2018/11/WCRR_300x300_icon_5.png
Alaina Steiro
2022-09-09 13:31:00
2022-09-29 13:32:00
Project Update